Video library
UK Schools Coaching Clinics

with Scott Waldrom

Watch UK Schools Coaching Clinics to help your game!
Part 1. Eton Manor RFC, Station #1 - Tackle
9:47
Free video
Watch the first module in this coaching clinic series with Jordan Ainslie, England 7s squad member. Jordan will cover tackle in this free to view video - enjoy!
In session 2 of our Eton Manor clinic, Bristol player Junior Fatialofa takes the juniors through a contact and clean out session. Enjoy! Play video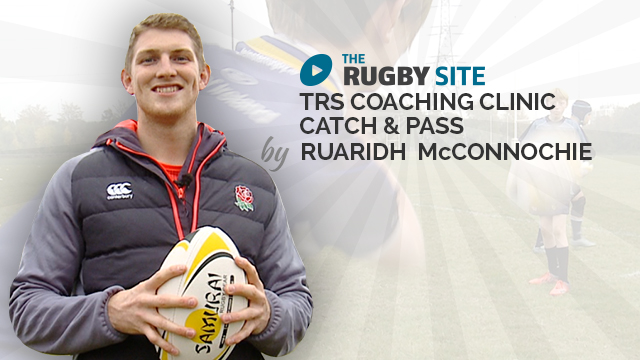 This series is a great way for coaching large groups of juniors within clubs. Kids together having fun and learning correct safe technique. Play video
Watch Oskar in the forth video of this series demonstrate rucking and how to win space over the ball. Enjoy! Play video
Course
Part 1, Part 2, Part 3, Part 4
Duration
32:10
Topics
Youth Coaching
Applicable to

Coaches

Players

Others

Supporters and fans

Languages
English

Click on CC button at top left of video for other translation options.
Course reviews
je suis surpris des outils techniques de lutte avec des jeunes qui seront sanctionnés dans le jeu ? sécurité du joueur? règlements ?

lacombe

France
On the winning ruck ball, teaching an arm around the neck and collapsing an arm then 'putting all your weight on it' is probably one of the most dangerous things I've seen taught, lol!

Keri-John Lovell

England
Winning Ruck Ball – I would be really wary of coaching kids to clear out by grabbing an elbow and pulling under the body – easiest way to dislocate or break arms

Ian Hollingworth

England
Well. Can of worms. But here goes. Are the RFU Regulations sufficient for the development of the modern game? In Judo (son) and Gymnastics and Ballet (wife, daughter) Tutors (Coaches) are governed in the way they can physically contact under 17 years old. We have regulations to prevent harm. But are they sensible enough to prevent later harm by not fully showing/demonstrating/understanding of correct technique? Some great tips and progressions in the content.

Peter Telford

England
loser should start first not the winner, you lose you win!

john royal

USA
the progression from de pad to the tube is perfect

Ricardo Juan Martinelli

Argentina
As per RFU regulations, adult coaches should not: - Participate, even when demonstrating, in contact on or with a player who is under 17; - Hold a pad for a player to make contact with or make contact with a pad held by a player who is under 17; - Participate, even when demonstrating, in scrummage technique against a player who is under 17; - Participate, even when demonstrating, in "lifting" of a player in a lineout who is under 17; or - Participate, even when demonstrating, in a ruck/maul technique on or with a player who is under 17

Ian Richard Smith

England
Great video covering the tackling fundamentals, well explained. look forward to more sessions from Ainslie

marcus mannion

Great Britain & Northern Ireland
Subscribe now!
Get full access to all videos in this course and the rest of the video library. Learn with in-depth courses from the best rugby minds in the world, including:
Graham Henry & Warren Gatland
Wayne Smith & Eddie Jones
Sam Warburton & Richie McCaw
Leigh Halfpenny & Victor Matfield
---
Get instant access
Trial period available!