Video library
Building a Successful 1st XV Programme

with Ben Herring

Recently Ben Herring visited a number high schools to investigate what makes a successful school rugby program and 1st XV side. Every school is different but there were some interesting common themes running through all their programmes,
Part 1. Auckland Grammar School
11:26
Free video
This week we look at Auckland Grammar School one of New Zealand's most successful rugby schools.
This video looks at the proud history of Brisbane Grammar School from being the 1st school to play rugby in Queensland to its current highly successful rugby program including 7 past or present Wallaby Captains. Play video
Recently TRS rugby manager, Ben Herring visited Massey High School, a co-ed school in West Auckland, New Zealand. Ben met with Brendan Curran (Director of Sport) to see how the school has successfully built their rugby programme. Play video
Ben Herring spent some time at Epsom Girls Grammar School in Auckland, New Zealand and spoke with 4 x World Cup Black Fern Emma Jensen who heads their Girls Rugby program. A fascinating insight into girls rugby at school from one of the world's best women's players and definitely worth watching. Play video
We sit down with Gus Leger from Aucklands Sacred Heart College. Gus gives us insight into how the schools rugby programme has evolved and the constraints and limitations that they have encountered along the way. Enjoy! Play video
In this video we hear from Jon Fitzgerald, 1st XV head coach at Marist College Ashgrove. Jon gives us some insight into rugby life at this prestigious college. Enjoy! Play video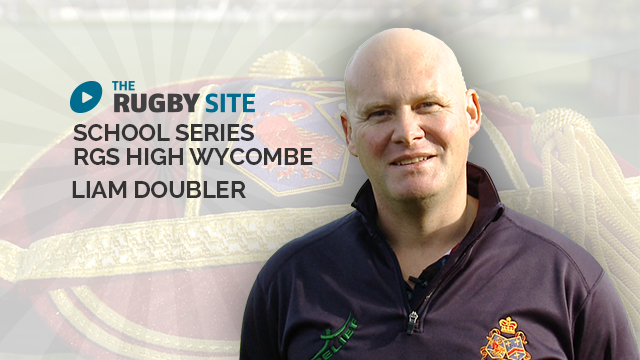 22 teams, 9 old boys playing in Premiership sides! Director of Sport Liam Doubler explains what is behind the school's success. Enjoy! Play video
In this video we hear from Steve Shortland and Jan Bonney explain their college programme. Enjoy! Play video
Unbeaten in the 2017/18 Daily Mail Schools Trophy, we headed up to Sedbergh school to find out. Enjoy! Play video
What are the secrets to rebuilding or building a school or club rugby program? Producer Warren found out in our latest successful school rugby program visit - St Laurence's College in Brisbane. Play video
Course reviews
Considering Epsom Girls Grammar is so far behind the 8 ball in womans rugby, kind of a silly place to look for advice. Although EJ is an exceptional player and person.

Thomas Fairclough

Singapore
coach for wellington is not a nice bloke.. had an argument with one of the parents during the game for trying to get his touch judge to be more 'sceptical' with where my team had kicked the ball into touch

James Hadley

England
Traducir… traducir… traducir !!!

Sebastian Suarez

Argentina
great informative video with the schools principles, with balancing learning, sport and succeeding in life.

Paul Platts

New Zealand
Great incite into AGS and New Zealand schools rugby. Looking forward to the next episode

Bryan Hudson

Australia
Subscribe now!
Get full access to all videos in this course and the rest of the video library. Learn with in-depth courses from the best rugby minds in the world, including:
Graham Henry & Warren Gatland
Wayne Smith & Eddie Jones
Sam Warburton & Richie McCaw
Leigh Halfpenny & Victor Matfield
---
Get instant access
Trial period available!