Video library
Paddy O'Brien Talks 7s Refereeing

with Paddy O'Brien

Paddy O'Brien Talks 7s Refereeing
Part 1. Paddy O'Brien Talks 7s Refereeing
3:59
Free video
TRS has decided to go straight to the source, Paddy O'Brien head of 7s referees, to clarify the rules, differences and attitudes the referees take. We will be chatting to Paddy over the next two months about how the game is refereed.
In the 2nd video of this series, Paddy gives us an insight into discipline of the 7s game. Play video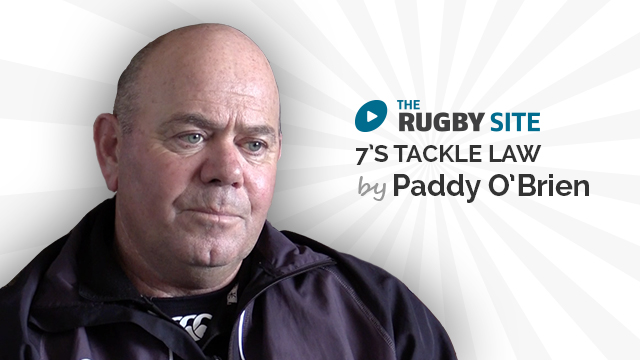 This week Paddy O'Brien looks at the 7s primary contact point - the Tackle situation and the laws associated with it. Play video
In this video, Paddy clearly explains what is a ruck and what referees look for at the ruck. Play video
Paddy sits down with us to discuss how the referees are refereeing the 7s in Rio. Enjoy! Play video
Paddy O'Brien defines the 7s tackle law. Enjoy! Play video
Course reviews
Good to see the refs side and understand more of what's being looked for. Would be great to see some longer vids with footage commentary explaining where the marginal decisions are being made and why. The ref is one of the few people on the field who can make or break a game as an individual. Better understanding of the decisions by refs is always good; a solid appreciation by players and spectators is almost more important! How many times do you see refs take the flack for one poor decision when a team has given away multiple penalties during a game. Scotland / Australia in the World Cup – I don't recall the ref failing to secure a vital set piece play before the media spotlight landed!

Peter Adams

England
excellent set of videos very well explained. Cheers

Paul Platts

New Zealand
Great idea to get Paddy on the site, looking forward to more 7s on the site.

Warren Bradshaw

New Zealand
Subscribe now!
Get full access to all videos in this course and the rest of the video library. Learn with in-depth courses from the best rugby minds in the world, including:
Graham Henry & Warren Gatland
Wayne Smith & Eddie Jones
Sam Warburton & Richie McCaw
Leigh Halfpenny & Victor Matfield
---
Get instant access
Trial period available!