Video library
Locks - Key Attributes

with Reuben Thorne

Hear from Reuben discuss the key attributes for a lock.
Part 1. Rueben Thorne - Key Attributes for a lock.
5:41
Member content
Hear from Reuben discuss the key attributes for a lock. Enjoy!
This part is for subscribers only!
Subscribe now to get access to the full course, and the rest of the library.
Start a FREE trial
In Part 2 of the Key Attributes For A Lock by Former All Black Reuben Thorne we hear his thoughts on the required Key Skills along with how to approach getting your lock balance right. Enjoy! Play video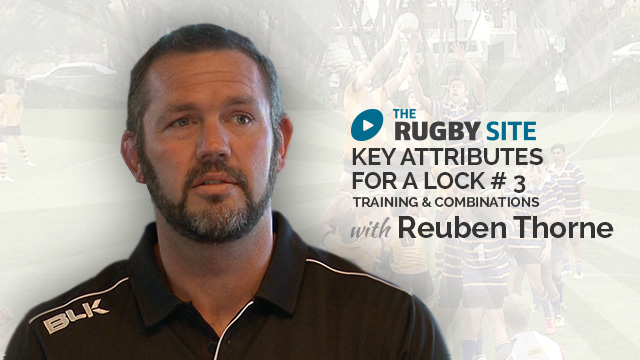 Rueben gives us some great advice on how players can increase their skill levels for the LINEOUT. Make sure you check it out and pass it onto your players. Play video
Course
Part 1, Part 2, Part 3
Duration
16:11
Topics
Player Programme Position specific
Applicable to

Coaches

Players

Others

Supporters and fans

Languages
English

Click on CC button at top left of video for other translation options.
Course reviews
It is difficult followup and understand.(language)If their are English subtitles it will be easy.

Saminda Silva

Sri Lanka
The attributes and the skills are well explained by Reuben as the locks are key to the tight phases of the game to provide the backs with good quality ball.

Gerhard.Coetzee

South Africa
its ok, love to see him doing a bit of hands on coaching.

richard jones

Wales
What I liked was that Reuben was open in the fact that as a lock there is a need to find the comfort zone to give good power in the scrum

Rod McCulloch

Arabian Gulf
Subscribe now!
Get full access to all videos in this course and the rest of the video library. Learn with in-depth courses from the best rugby minds in the world, including:
Graham Henry & Warren Gatland
Wayne Smith & Eddie Jones
Sam Warburton & Richie McCaw
Leigh Halfpenny & Victor Matfield
---
Get instant access
Trial period available!