Video library
Attack - Basics

with Wayne Smith

In this series some of the world's best attack coaches explain the fundamentals of attack play from discipline in our running lines, our timing and our quality of pass, backline structure, support play and continuity. When we put them all together they will make up the framework of how we play.
Part 1. Developing a Great Team
2:02
Member content
Successful Irish coach Joe Schmidt talks to The Rugby Site about what he believes makes a great rugby team.
This part is for subscribers only!
Subscribe now to get access to the full course, and the rest of the library.
Start a FREE trial
Successful Ireland coach Joe Schmidt goes through the very basics of attack. How to draw and pass, what lines to run, why and when. Gold from a master coach. Play video
Coach of the resurgent Scotland team Gregor Townsend talks to The Rugby Site about his coaching philosophies. Play video
One of the best attack coaches in game Scotland coach Gregor Townsend from his Attack Fundamentals series. Gregor is focusing on the 1st receiver and their requirements. Skills he uses in his approach with his rejuvenated Scotland national team. Play video
In this video, Gregor extends his Attack Fundamentals to 1st receiver roles in the Backline Set-up. Enjoy! Play video
In this video Gregor focuses on developing key attack approaches and how practicing the fundamentals under pressure is critical. Play video
In this video, ex All Black and 2x World Cup winning coach Wayne Smith provides the key logic to successfully setup your backline on our latest 'classic' remix series. How deep and how wide should your backs stand? Without peer in his rugby knowledge, ability to easily articulate his message and build the best backlines in world rugby, Wayne Smith answers these important questions. His initial focus was on Staggering the Departure. Establish place combination between 9 and 10 Outside backs stagger their departure off the inside player Establish your timing to move RUN, CATCH and PASS not CATCH, RUN and PASS! Play video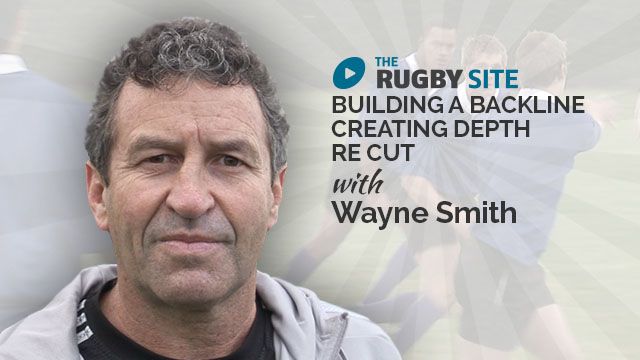 What is the appropriate depth for your backline attack? Building on the previous video Staggered Line, ex All Black and 2x world cup winning coach Wayne Smith demonstrates the effects of different backline depths. A flatter line gives defences: Less time to realign Less space to recover Cause them to be stressed and become sluggish Play video
Offloading the ball is a skill that everyone in a team should have, not just backs. Continuity relies on the attack finding space, this means the attack finding space in the defence and trying to keep the ball alive. A successful offload depends on having effective support runners. In this course, Successful Scotland coach Gregor Townsend shows you drills and games to help develop your players offloading skills, support running lines and decision making in this critical area if the game. Play video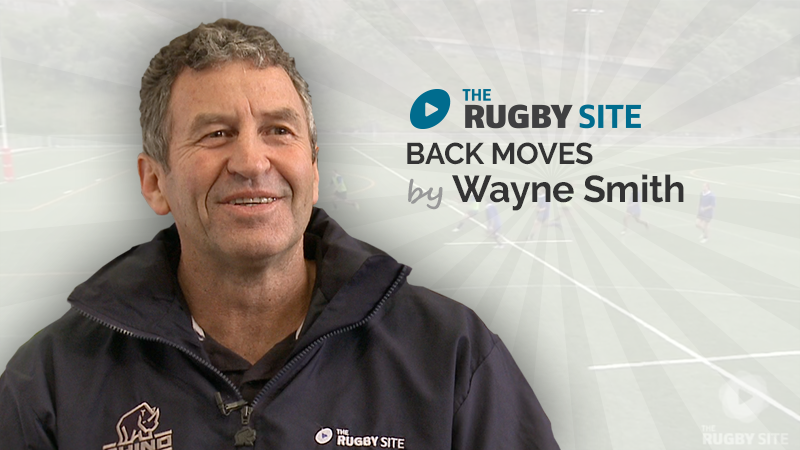 In this video, ex All Black and 2x World Cup winning coach Wayne Smith shows how build an understanding of what players should be looking for in attack, how to give really good feedback to the playmaker or director of the backline and create really effective back attack and moves. Play video
Counter attack dominates try scoring in the modern game, it needs to be coached. In this video ex All Black and 2x World Cup winning coach Wayne Smith helps you grow your players understanding of how to counter attack off kick receipts. What players should look for and how best to exploit the chasing defensive line. Play video
Ex All Black and 2x World Cup winning coach Wayne Smith as a coach finds support play hugely inspirational and motivational. In this video he will show you the ways to get players involved with ball in hand and through effective positioning of players in support, give continuity to the game and an ability to play fifteen man rugby. Play video
In this video, Ex All Black and 2x World Cup winning coach Wayne Smith looks at how we integrate forwards into the attacking line after a wide strike move. The way defensive systems are in the modern game means we need to utilise forwards as attacking players. He explains a simple structure that you can put into practice. Play video
This week, UK Rugby Site Manager Hamish Webb is back with some Attack Moves for junior rugby teams. Moves that the All Blacks and other international teams still use every week. During our visit to London's Hackney RFC Hamish introduced the U14 team to some simple Set Piece Attack moves that every team can use. Focus on the 1st breakdown attack Integrate forwards and backs into the move Simplicity not complexity is key Play video
Course
Part 1, Part 2, Part 3, Part 4, Part 5, Part 6, Part 7, Part 8, Part 9, Part 10, Part 11, Part 12, Part 13, Part 14
Duration
81:53
Topics
Attack Youth Coaching
Applicable to

Coaches

Languages
English

Click on CC button at top left of video for other translation options.
Course reviews
I love the little details, like exactly when to start your run, and how deep or shallow to set the backline. Absolute gold! Thank you for this.

Bradford Batten

USA
Awesome insight into some of the best mind's in the game

Kotoni Katoa

Australia
A fantastic session conducted by absolute masters with disarming simplicity but with infinite competence

Luca Gubinelli

Italy
Really enjoyed tghis one as you can develop it more to bring in all different passes, switches, wrap etc.

Steve Botha

South Africa
Cuando van a poner la traducción en español, esta serie es muy interesante Gracias

Mario Augusto Zamorano Nieto

Germany
Subscribe now!
Get full access to all videos in this course and the rest of the video library. Learn with in-depth courses from the best rugby minds in the world, including:
Graham Henry & Warren Gatland
Wayne Smith & Eddie Jones
Sam Warburton & Richie McCaw
Leigh Halfpenny & Victor Matfield
---
Get instant access
Trial period available!