Video library
Defensive Structures

with Clark Laidlaw

Watch Clark from London Irish go through some defensive drills.
Part 1. 1 on 1 Defensive Tracking
3:41
Member content
Watch Clark run through some 1 on 1 defensive tracking drills. Enjoy!
This part is for subscribers only!
Subscribe now to get access to the full course, and the rest of the library.
Start a FREE trial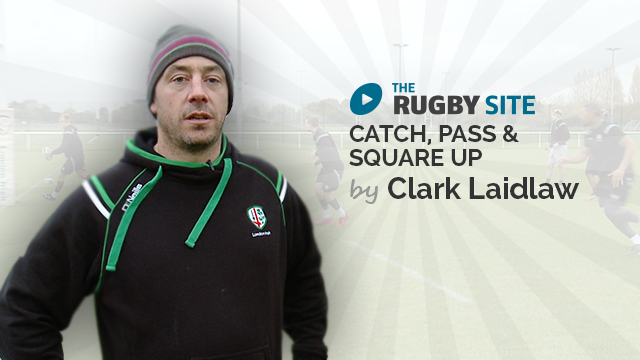 As an ex international back, Clark identifies the key elements - alignment speed and staying square. Enjoy! Play video
Course
Part 1, Part 2
Duration
06:52
Topics
Defence Coaches Corner
Applicable to

Coaches

Players

Others

Supporters and fans

Languages
English

Click on CC button at top left of video for other translation options.
Course reviews
good drill- simple & effective.

Adrian Espinosa

Argentina
good drill and like the variations

Tai Taimataora

New Zealand
Love it- simple & effective.

Will Mbanga

England
I notice the second defender was looking at the have back quite often until the ball was passed shouldn't he be tracking attackers and let the 1st defender call the up when 1/2 back has passed ?

Brendan Molloy

New Zealand
Brilliant. I'll be putting this into action with my under 12's this year. We did lots of work on tracking and defence last year to be the best defensive team in the comp for under 11's. Got done in the semi's. This might take us two games further. Thx so much

Dave Leslie

Australia
Subscribe now!
Get full access to all videos in this course and the rest of the video library. Learn with in-depth courses from the best rugby minds in the world, including:
Graham Henry & Warren Gatland
Wayne Smith & Eddie Jones
Sam Warburton & Richie McCaw
Leigh Halfpenny & Victor Matfield
---
Get instant access
Trial period available!