Video library
Planning for the season

with Sir Graham Henry

As coaches we need to place a lot of importance on the off the field side of things. I think this part of rugby is hugely important, if you can get it right, your team can play to it's potential. In this course I take you through some of the off field planning that goes into a team, helps to ensure success of that team on the field.
Part 1. Part 1 - Introduction
3:27
Member content
Part 1 - Introduction
This part is for subscribers only!
Subscribe now to get access to the full course, and the rest of the library.
Start a FREE trial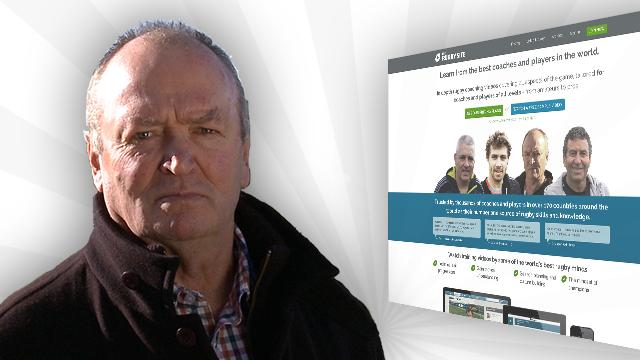 Course reviews
Not sure about the point re talent versus character…cases in point the likes of Cooper, Cipriani and Spencer who were never stable influences in a team, particularly as 10s

Ross Broadfoot

England
Again first class and simple.

Roger C Croft

France
Joseph Boyd

USA
mas que una opinion una pregunta, en divisiones juveniles las destrezas individuales por puesto en que momento esta sugerido entrenarlas

Jorge Angel Oliva

Argentina
These are great advice from Coach Henry. He makes things very easy to understand for coaches and for players which wrapped up with what he was trying to say about the coaches and the players to be one. Thanks for sharing the knowledge.

Sala Lafaele

Canada
This is fantastic insight by Sir Graham. I am planning our 2015 season now & I have found this counsel from one of the greatest ever coaches to be just so valuable. Thanks to the Rugby Site for the help in developing as a coach

Anthony W Morley

New Zealand
Hi to the team at the rugby site. I love the video sessions that I have watched so far and have even told other coache to invest in them. I do have a problem though in that several of the videos don't load at all such as the season planning video as well as attack of 10 video.

Reynier Coertzen

South Africa
Planning and organisation a vital part of the overall set up, once again an excellent and informative set of videos

Richard Bell

England
Helpful information by Graham Henry, how to develop a years plan, by doing mini plans within.

Dieter Hanf

Germany
Great information and good insight into a critical part of the game

Manu Peretini

Australia
Hi Herminio, you can watch Graham's video on 'Defence' here Graham Henry's Defence We also ran a Q&A with Graham where you might find some useful answers here Hope this helps!

The Rugby Site

New Zealand
Hi Guys, Yes after watching this video,I found it very helpful to some one whos moving on up the coaching ladder to coach at club level or higher..Good clear advice from Sir Graham Henry.

aaron painter

New Zealand
Just watched and listened to Graham points. They are simple and well thought out and for learning coaches with a passion to succeed will be very useful to them. As a coach I believe this site is a great tool but there needs to be more individual position components as I believe this is such massive role of a coach. E.G halfback passing, lineout jumping, loose and tight head prop roles in a scrum and how to combat opposing props if they are getting the better of you. cheers Brett

Brett Fell

Australia
Graham , for you wich is de best defensive sistem , that can play one team?

Herminio Antonio Sálice

Argentina
I believe that planning of season is very very important. If you do it right, the part within the field is easy. Good to hear tips from those who know they are talking about.

Guilherme Marques

Brazil
Subscribe now!
Get full access to all videos in this course and the rest of the video library. Learn with in-depth courses from the best rugby minds in the world, including:
Graham Henry & Warren Gatland
Wayne Smith & Eddie Jones
Sam Warburton & Richie McCaw
Leigh Halfpenny & Victor Matfield
---
Get instant access
Trial period available!