Video library
1-3-3-1 Attack strategy

with Aaron Jones

Aaron Jones Coach Development Officer at Petone Rugby (Wellington NZ), creates a 1-3-3-1 Attack formations using blocks for the Hutt Valley High school 1st XV players.
Part 1. 1-3-3-1 Attack Block by Block
8:24
Member content
So how does a 1-3-3-1 formulation take shape? Watch Aaron's video to learn how.
This part is for subscribers only!
Subscribe now to get access to the full course, and the rest of the library.
Start a FREE trial
How do you keep your Attack shape in a dynamic match situation? Watch the video to find out. Play video
Aaron is back indoors with the Hutt Valley High school 1st XV players using his Blocks to present different 1-3-3-1 Scrum Attack shape. Play video
This week, Aaron explains how the formation takes shape on the pitch. Play video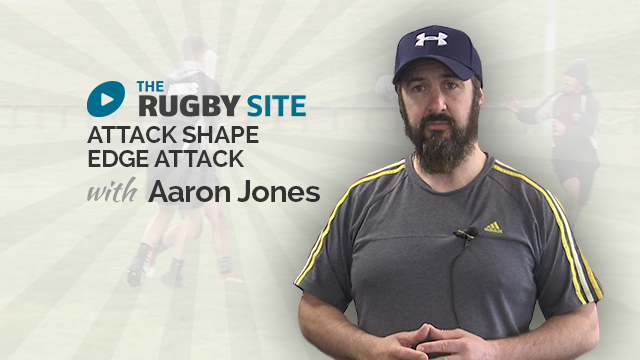 What options do you have with an Attack from the Edge? Play video
Why have a 1-3-3-1 Attack? Aaron with the Hutt Valley High school 1st XV players are putting their 1-3-3-1 Attack Altogether. Play video
Course
Part 1, Part 2, Part 3, Part 4, Part 5, Part 6
Duration
57:01
Topics
Coaches Corner
Applicable to

Coaches

Players

Languages
English

Click on CC button at top left of video for other translation options.
Course reviews
Brilliant. The use of the blocks as learning aids is quite effective compared to a PowerPoint. You're engaging the players and empowering them to provide options in your attack shape. Well done.

Julius Tadulala

Australia
For us, if the hooker is a 1 he stays in that channel after the line out vs sprinting to the opposite side. Our expectation is, the backline supports the first breakdown and then 1 3 3 1 form is completed at the second or third phase.

David Clark

USA
The importance of decision making and communication of the first five eight to let the pods know where they have to position themselves.

Steve Botha

South Africa
I believe its highly unrealistic to ask hooker to sprint to opposite side of pitch from line out . Most of time there is no connected back on the shapes

Gerard Mullen

England
Subscribe now!
Get full access to all videos in this course and the rest of the video library. Learn with in-depth courses from the best rugby minds in the world, including:
Graham Henry & Warren Gatland
Wayne Smith & Eddie Jones
Sam Warburton & Richie McCaw
Leigh Halfpenny & Victor Matfield
---
Get instant access
Trial period available!